Sweet 419 to Sunset 2/15/23
Updated: Feb 13
***2/13/23 UPDATE: Yes, Sweet as we know it will still sunset on 2/15 BUT we did a ton of brainstorming and have come up with a plan so we can continue to blast the '90s and 2k hits around the clock! As of 2/15 Sweet 419 will no longer be part of Towpath Media, it will become an affiliate of the "whatsajosh" YouTube channel, Instagram, and Twitter brand. This is 100% an experiment that will launch in a couple weeks under a new name and better, upbeat, playlist! The Sweet 419 app will no longer be available on 2/15 but while we transition you can still hear the music on the Towpath Radio app, Get Me Radio app, or Online Radio Box app! Stay tuned!!***
ORIGINAL POST:
Running a business can often be tricky, especially when hard decisions have to be made. With that said, to all of our Sweet 419 fans, the Sweet 419 broadcast will come to an end on Wednesday, February 15.
As many of you know Towpath Media, LLC is locally owned out of Grand Rapids, Ohio. We started with Towpath Radio, River Rat Country came a year later, and then Sweet 419 came shortly after that. Towpath Media is operated mostly by one person with multiple local DJs offering their content. Our (my) reasoning for ending Sweet 419 is two-fold.
First, running three stations and having a full-time job is incredibly difficult. As Towpath Radio and River Rat Country pick up more and more steam, I've found that giving Sweet 419 the attention it needed to grow has become more and more tricky. This brings us to the second fold.
When Sweet 419 launched there was no other station, internet or FM, in the Toledo area that played '90s and 2k hits. Shortly after we launched, a new station, Party 103.3, signed on the air in Toledo, which filled that void we were trying to fill. This in turn stunted the growth of Sweet 419.
After one year of operating a high quality broadcast we noted that our streaming numbers remained flat, almost no growth, even while advertising through various outlets. This would make it unethical for us to try to present the station as a stand-alone opportunity for clients to advertise. In short, I couldn't get it to pay its own bills. After running a report for 2022 taxes I realized we spent more than $2,000 on a product (Sweet 419) that yielded no return. Don't get me wrong, I didn't start the station to make a bunch of money but I do expect these stations to pay their own bills. App based radio is a very expensive passion project!
After putting on my business hat, I realized it was time to end the Sweet 419 broadcast. I looked into making it a $2 a month commercial free subscription channel, but no one seemed interested (and rightly so). I also attempted to hand it over to another trusted operator but again, no one was interested.
This brings me to the final decision of ending the broadcast at the end of Sweet's licensing subscription, which is February 15. Though the station will no longer be broadcasting, my plan is to hold on to everything in the event we can pay for its return and grow it properly. My hope is we were a bit ahead of our time with this format and that there will be more interest on down the line.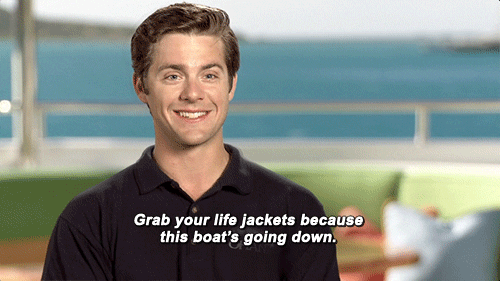 To those who have listened endlessly, THANK YOU! It warms my heart to know that you enjoyed a project that I poured hours into.
Towpath Radio and River Rat Country will remain broadcasting like normal. If you're a fan of oldies music, Towpath Radio is a great station. We play everything from the '50s through the '80s, and most of it is music you don't hear on the radio anymore. River Rat Country plays classic country, '90s country, bluegrass, outlaw, and new stuff with twang. Think of it as country music before Sam Hunt and Florida Georgia Line came around. It is in every sense REAL country music that you don't hear on the radio anymore!
Finally, no one lost any work because of the Sweet 419 shutdown. Cliff Smithers can be heard on River Rat Country, London can be heard on both River Rat Country and Towpath Radio, Ben and Bill can be heard on Towpath Radio. Cindy Scott, who did middays on Sweet, will eventually be heard on Towpath Radio.
Thank you again for all of your support! Here's to a great 2023!
Josh David
Owner/ Program Director
Towpath Media, LLC